Found
What I hadn't been looking for.
5€ in the street and left them there.
Wrote
Watched (or saw)
The void
Belle and Sebastian live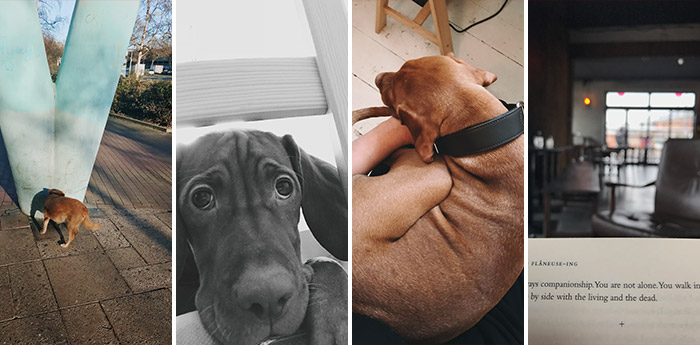 Overheard (or said)
"You should really get onto teleportation. It helps with so much."
"Another friend just got engaged. I think I only need another ten casual dating scenarios and I'll be ready to settle."
"Have two shots for me tonight!"
"This relationship is just an attempt to figure put how long it takes us to get absolutely sick of each other."

":donut: :donut: :donut:!!!!!!

" 

"I won't return to Berghain. I just disliked the customer experience. The music was too trashy also. The people were strange. Lots of folks from Brandenburg. But the sound system was nice."
"I've developed some tolerance for being made feel like I need to apologise for wanting to order a coffee in Berlin cafés."
"I don't want to spend 350€ on a Christmas party DJ."
"I didn't laugh at you, I was laughing with you. — You just hadn't gotten the joke."
Was
Out late
In organising mode
Running after a bus at 2am
Out very late
At the animal shelter
Very sad
Very excited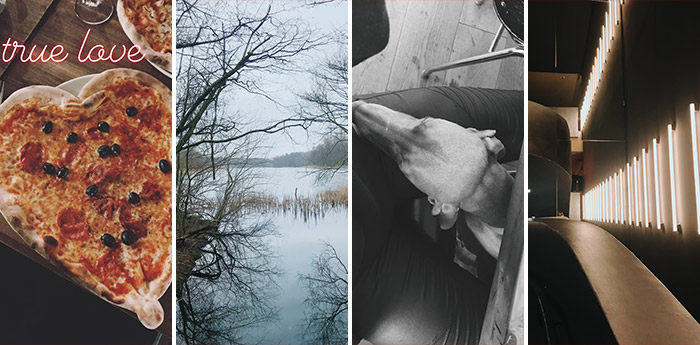 The best pictures
The day the sun came back
The snow at 5am
A reflection in a lightbulb
The sunrise at 6:25am
This GIF, open in a browser tab on the side of my monitor: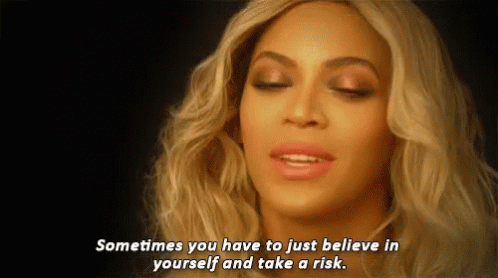 First times
Making spring rolls
The 2018 Grand Thai Curry Fiasco
Did
Not travel for a whole month, for the first time since May 2017
Lean out the window
Miss someone
Jump
Anti-sadness-Karaoke
Turn a conversation with a stranger into the script for my first movie
Jump the shark
I did…, although it was a bad idea
A lot of things, actually. Too many to list here.
Had
Board games night
Homemade Thai curries
Risky Whiskey
Homemade pizza
Lots of time with good dogs
Heart-shaped pizza
Conversations about Alpacas
Plans
Heart-to-heart conversations
No coffee for 7 weeks in a row. By accident.
Puppy time
Breakfast (with coffee)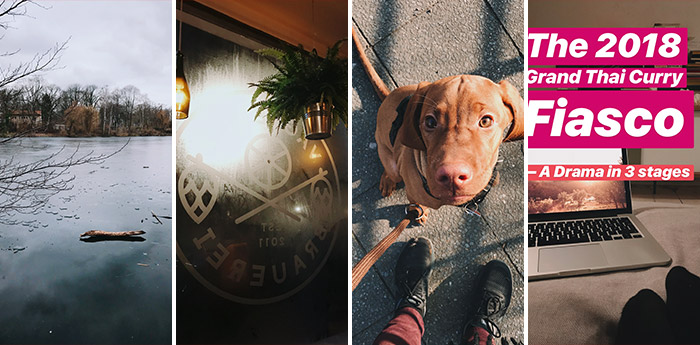 Read
Books I finished
None. Reading game not strong this month. (But I sorted my book collection, if that counts.)
Learned
A sad phone call with a crying puppy in the background really helps the mood.
Some things about feedback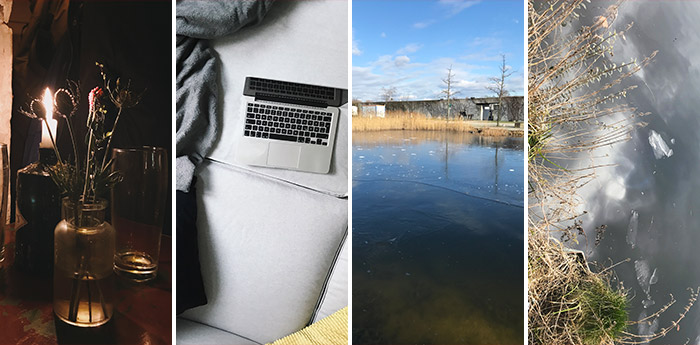 Overheard (or said), pt 2
"I'd relocate to San Francisco just to troll you."
"Marriage is also kind of a scam."
"There is a micro universe in your tool box."
"You should start your own moving company."
"You negotiate like you were North Korea."
"I think we'd just bore each other."
"Negative anecdotal data is one of the strongest forces in the universe."
"I'm taking the 'confident mediocre cis white man' approach now. It really helps!"
"You have style, and I don't."
"It's always kind of impressive to see the limitlessness of entitlement in action."
"I'm pretty sure you learned English through reading poetry."
"What's your name?" – "Lena". – "Like my mother. I should call my mother again."
"Friday night is no time to be fearful."
"I'm impressed and a little scared." – "You should just be scared."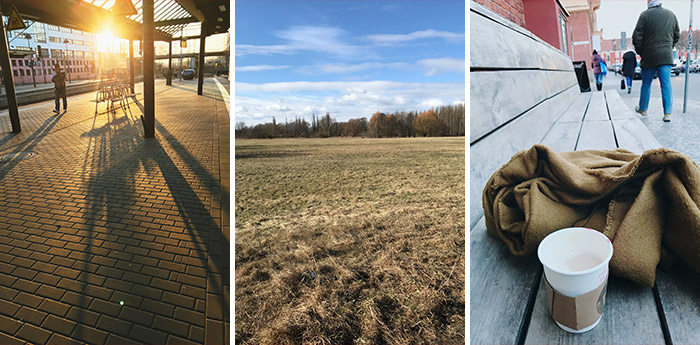 Listened to
Flunk — Only You (Yuleboard Live Version)
Albin de la Simone — Le grand amour
Phoebe Bridgers — Funeral
The Killers — Run For Cover – Naderi Remix
Abay — THE QUEEN IS DEAD
Alex Turner — It's Hard to Get Around the Wind
Wolf Parade — Lazurus
The Czars — Paint the Moon
Lost Horizon — She Led Me
Oneohtrix Point Never — The Pure and the Damned
Belle and Sebastian — Show Me the Sun
Lambchop — In Care of 8675309
Thought about
Gracefulness
Choices
Performative feminism of cis white straight men online
A theory: at any given point in time, someone somewhere in the world will play Amazing Grace.
Learning
Growth
Have a lovely March, and wonderful adventures!