I wrote
"I GOT THE VISA, LOL" (it was a very desperate "LOL" though)

Too many texts

"Actually, it's about ethics in software development." – "… … … !!!"

"I have no idea about Christmas markets. Every year, I try to be out of town before that's a thing again."

"stoptimezones2017.com"
I read
The email I'd been waiting for.

A very pretentious SMS

"You had me at 'Hello World.'"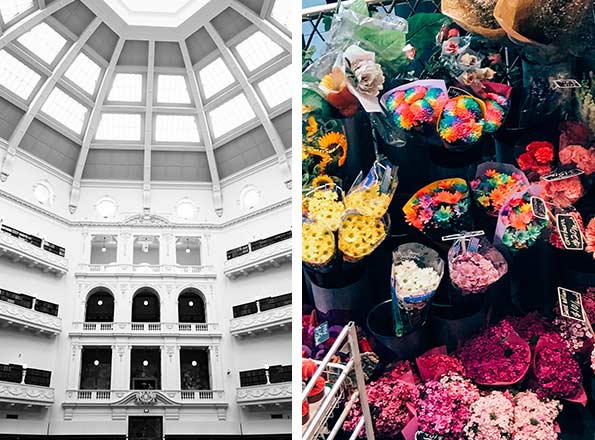 I found
out how amazing a tea of fresh ginger, a little bit of fresh mint, and lemon juice is

A supermarket

Summer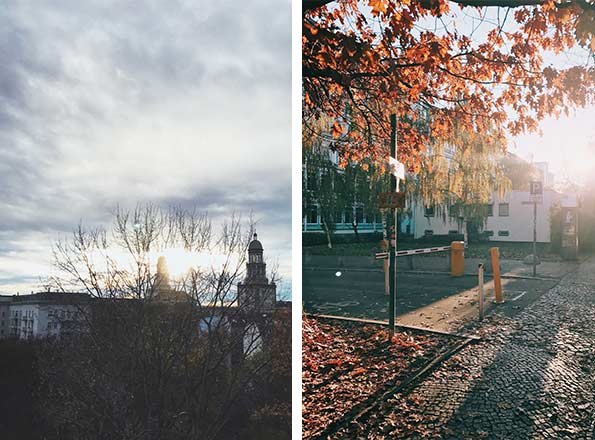 I watched (or saw)
Good Girls Revolt

easy

Modern Family

The super moon

Rocky Horror Picture Show

Verdi's Un

ballo in Maschera

The sea at night (euphemism for: total darkness)

Gilmore Girls – A Year in the Life

A skyscraper during sunset

Rainbow-coloured flowers

The two prettiest dogs (and they both looked a bit like sheep)

Brooklyn Nine-Nine (actually, I didn't really watch it – I fell asleep every time I tried watching it)

Up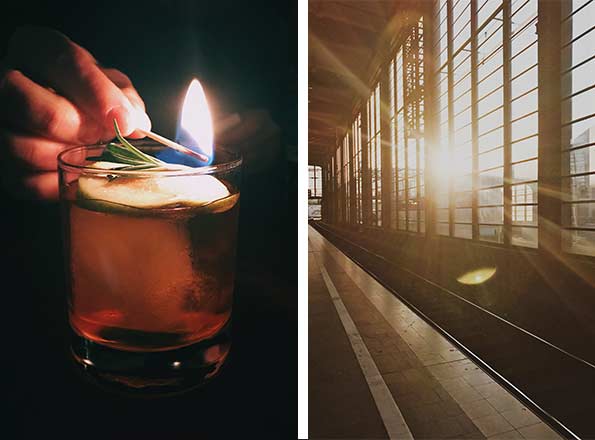 I said
"I'm waiting for you at the dog parking space."

"Read more of my unsolicited advice in my upcoming book "The audience doesn't know what you don't know' and more speaking advice I should never have given". In a book store nearby in spring 2017."

"I'll take any reason to get my friends together for drinks."

"You can't just mess up our schedules like this."

"If I were a superhero, I'd be SUPER TENSE WOMAN." – "………"

"Aaaaaaaaall byyyyyyy myyyyyseeeeeeelf…"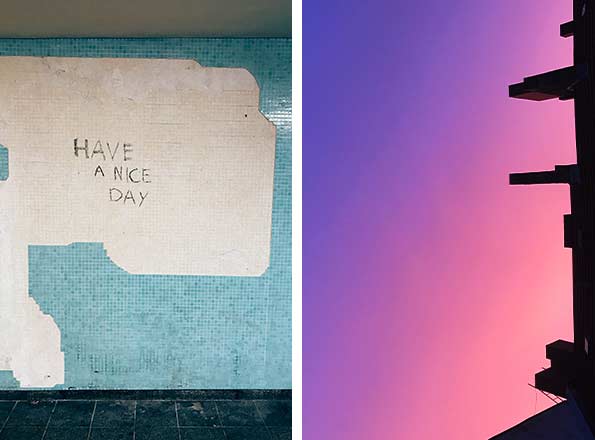 I was
On a train

Relieved

At the Opera

In full on panic mode

As ready for a vacation as one can be

There

On a plane

On another plane

IN STRAYA

On the internet again

On the most cluttered taxi I've ever seen

At the coworking space

In the park

At the most pretentious place on Earth

Sad

Extremely unrelaxed (or super un-chill, or so; English is hard)

Worried

Relieved

Lonely

In the back yard under a tree wearing sunglasses and enjoying the fact that I could see the sun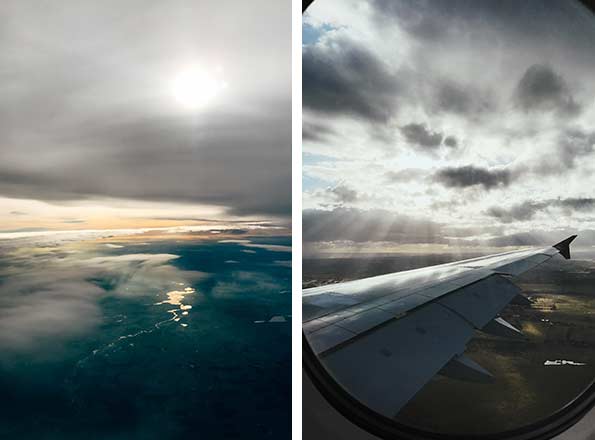 I did
Rearrange my furniture (again)

Bring pizza

Write a packing list

Reschedule meetings

Try to chill

Burn the tip of my thumb while trying to light a candle

Google signs of jetlag

Dress up as Luke Danes from Gilmore Girls (yes, I had the shirt, the base cap, and, of course, the beard)
Make plans
Toss all plans out of the window
Take a skyscraper selfie
Not see a Quokka (and I'd like to thank everyone who did not point out to me that what I had seen was definitely not a Quokka; thanks for leaving me these 15 minutes of joy, until I googled and found out that it had been a Possum :'( )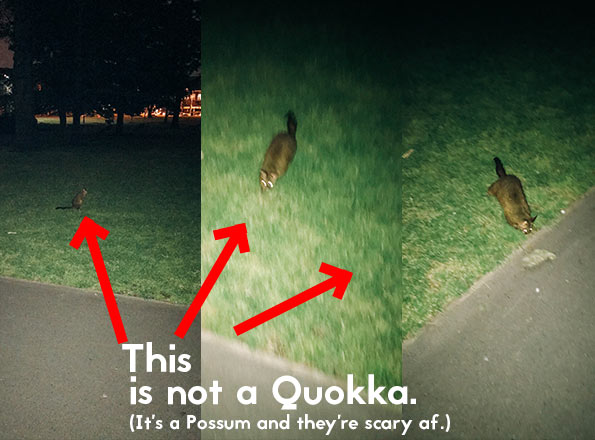 I did…, although it was a bad idea
Not sleep

Go shopping
…on a Saturday
Decide to re-write a 30-minute-presentation from scratch ?
…less than one week before the conference ??? (yes, we all knew it was going to happen)
Try to take a 30-minute-nap (and wake up 4 hours later) ???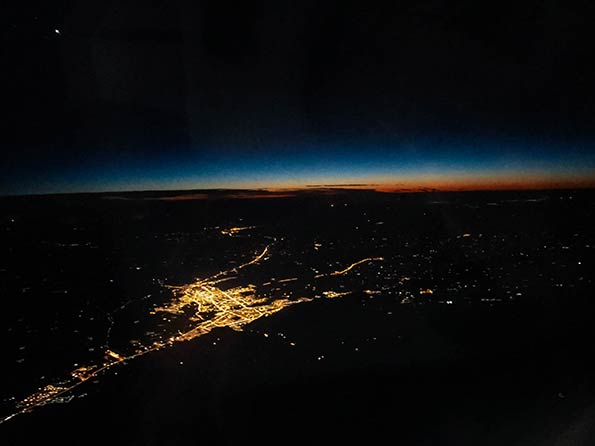 I had
Another cold. (This winter is hard.)

More hot lemon juice

Meatballs

Aioli

Thom Kha Gai

Pizza

Sweet Potato Pancakes

Scotch

A drink with Haribo (I kid you not; and it was fantastic)

A Bagel on the longest day

Toothache

Soup

Garlic bread

Granola on the balcony

More Meatballs

A bagel

No coffee
I heard
"Let's get married."

"Stay away from the Koalas, they get you Syphilis." – "????!"

Some very good news.

The first person who approached me about plans for new year's eve

"I broke my ice cream cone."

"I don't think there are sexually prolific koalas… thats a sentence I never thougjt I'd ever say."

"It might be time to harvest sloth hair for the future of medicine."

"This article says that it would be the best solution to kill all koalas." – "??!"

"Sloths know something that the rest of us don't."

"Do you know this amazing website

www.youtube.com

?"

"I'm too relaxed."

"Boarding complete."

"I know you said you wanted to take a break. But… don't."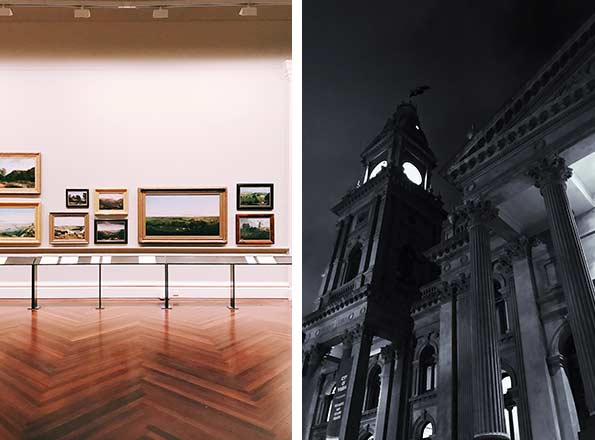 I learned
I can make people fall asleep by telling them about my experiences in server administration.

How to say "mate" like a proper Australian. … Ok, that was a lie.
I listened to
I thought
About moons

About big life choices

About career plans

About the concept of home
About ways to get a Wombat to come home with me and love me forever <3