I'll be flying to Oslo tomorrow. When I was just packing my bags, I thought of the last time I was there.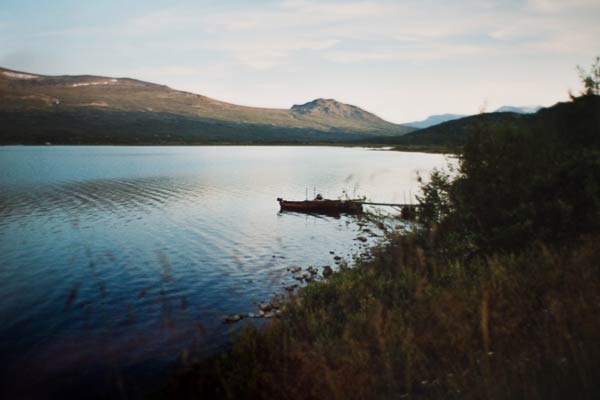 It was the summer 0f 2003, and we had been doing a camping roundtrip in southern Norway. It was one of the hottest summers Europe had seen so far, with more than 40°C in my home town, but only 27°C in Norway.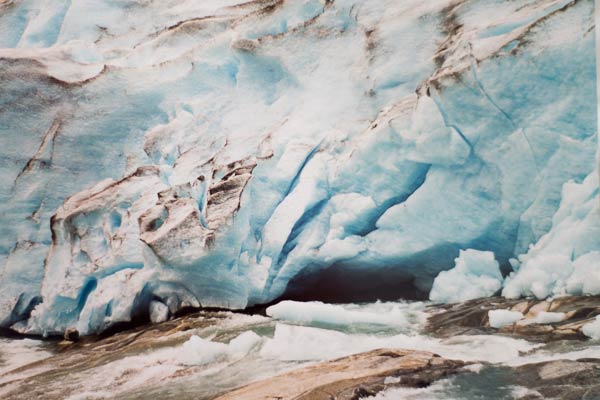 We went hiking every day, ate blueberries we found on our way, and met people hiking in their underwear, carrying the rest of their clothes in their backpacks. We saw landscapes shaped by rocks and water, of a beauty I fell deeply in love with, and that I never forgot.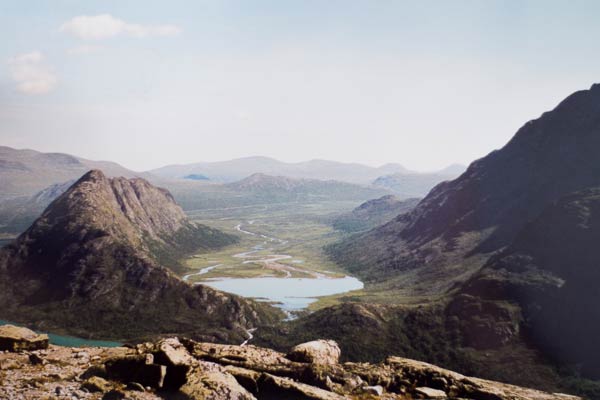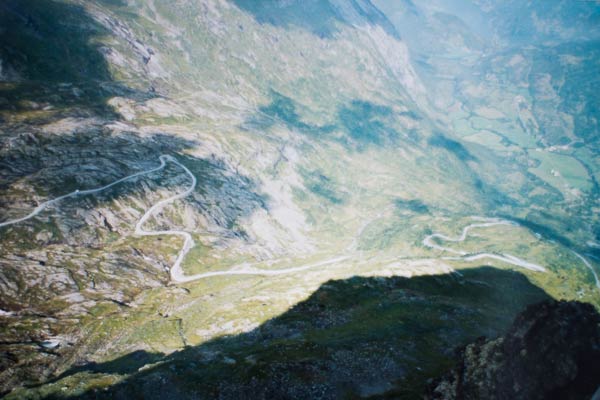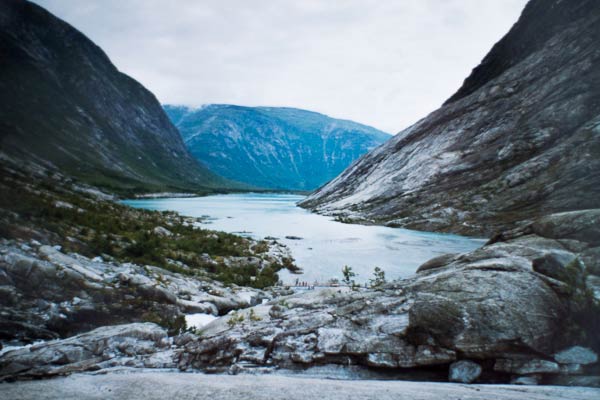 I'll also never forget the first time we hiked to a glacier. How small it looked from afar, and how small I felt standing in front of it. Also: I licked glaciers.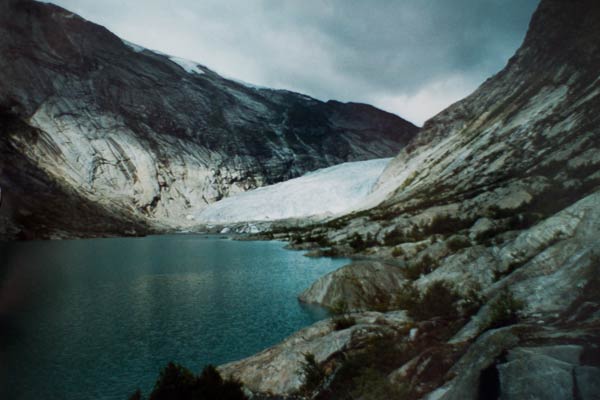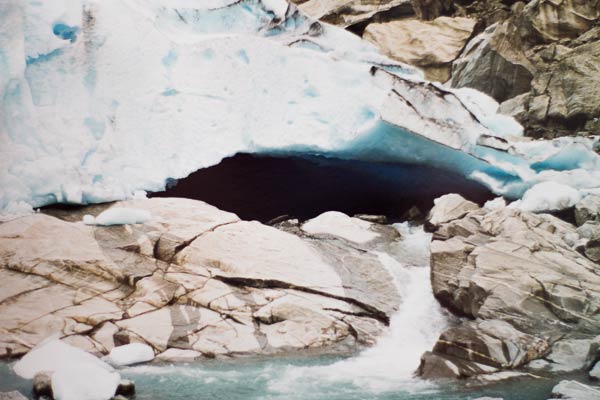 I learned about Molte (cloudberries), and I'll never forget the one time I got to eat warm waffles with cream and Molte marmelade. We camped by fjords. One morning, I woke up, opened my tent at the waterfront, and a giant cruise ship was standing in front of it. And I learned that deep waters are damn cold.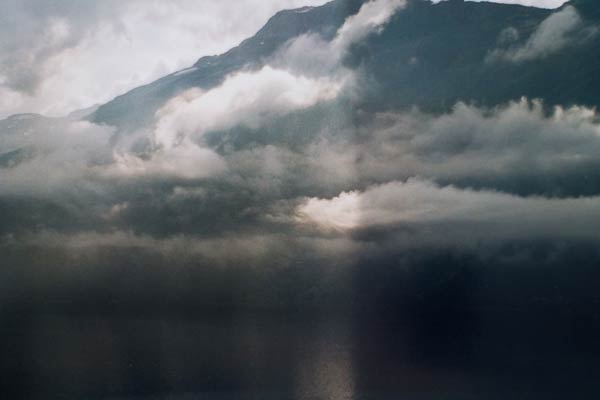 It was also the summer I learned saying "takk" (thanks), "syltetøy" (marmelade), and "jeg snakker ikke norsk", which means "I don't speak Norwegian". These are still the only Norwegian words I know.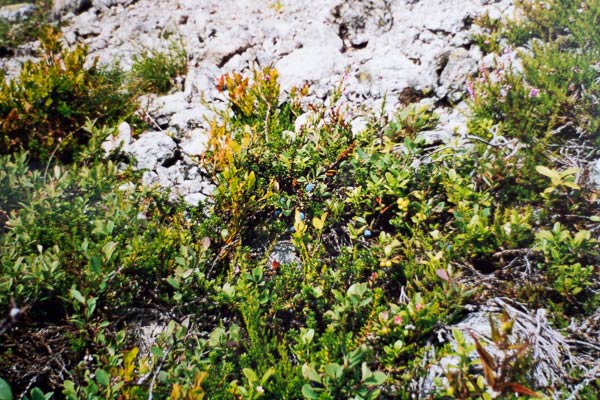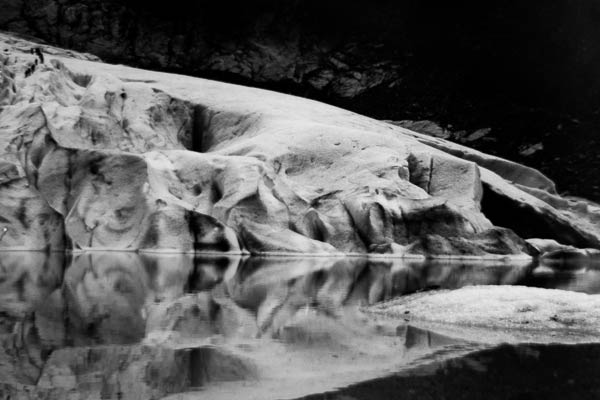 It was also the first summer after my grandfather had given me his 22 year old SLR camera. I took 6 colour films with me, and one black & white film (that I mostly used to take photos of glaciers and sheep). It was this camera that, in the end, got me into photography. years later, I had some of the photos I took during these weeks printed as posters and hung them in my flat.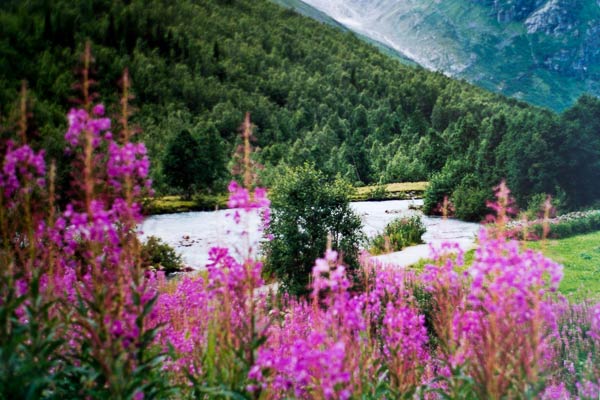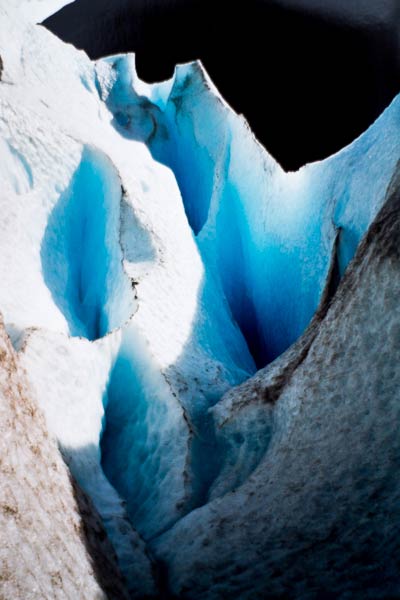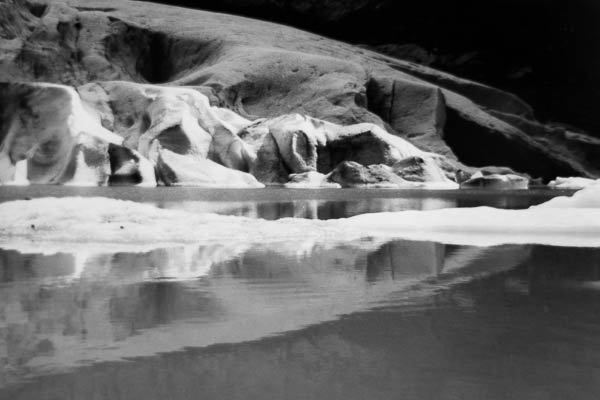 Our last stay in Norway was for two nights in Oslo, before we drove back home. My only memories of Oslo and the area around it are: the campsite on the hill with a great view over the city; a very old wooden ship in a museum; and standing on top of Holmenkollen ski jump, really wanting to get ski and jump.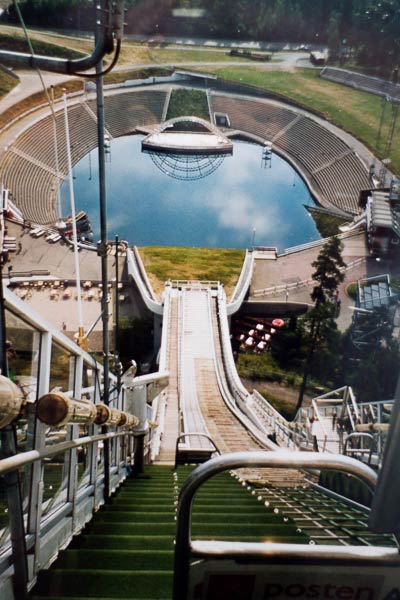 I'm looking forward to going back. And making new memories there.