Gelacht
– "Die haben in dem Text über mich keinen Platz mehr für meinen Twitternamen!"
– "Hä? Warum verlinken sie ihn nicht einfach?!"
– "Das ist ein Printmagazin."
– "Oh."
Gehört
Keine Lieder über Liebe.
Lisa Loeb – Stay (das erste Album von 1997 hatte ich mir gekauft. Damals. Damals, als ich das alles noch nicht verstand. Aber wirklich verstanden habe ich das alles bis heute nicht.)
Timid Tiger – Back from Hell. / Metric – Help I'm Alive / Capital Cities – Safe and Sound
Gelesen
"Treue ist: … Dem anderen verlässlich und verbindlich Liebe schenken. Treue bedeutet aber auch, sich selbst, seinen Gefühlen und Wünschen treu zu sein und diese mit seinem Partner zu teilen. … Dazu gehört, dass ich mich bewusst für die Liebe öffne. Ich kenne Polys, die ihre Arbeit deswegen reduziert haben. [Die] sagen, mir ist Beziehung im Leben wichtiger als Reichtum." (Der Paartherapeut Markus Bärlocher über Polyamorie)
"Liebesbeziehungen sind nicht dazu da, mit unserem Seelenpartner über Kultur zu reden, sondern einzig, um berührt zu werden, und das möglichst mit wenig Unterbrechungen." (aus dem letzten Sommer: Sibylle Berg – Der Mann schläft)
Gesagt
"Deutscher Wodka schmeckt irgendwie … deutsch."
"Gegenüber Menschen, die stundenlang in Sudokus versinken, empfinde ich sehr großen Respekt und sehr großes Unverständnis."
"Die klügsten Sachen denkt man immer, wenn einem keiner zuhört."
"NIE WIEDER EIS."
Gewesen
Nicht verholen.
Gedacht
Vielleicht verliert man die Menschen, aber man verliert nie ihre Musik.
Gemacht
Hamburg unsicher.
Fotos auf einem Bootssteg.
Gesungen: IF YOU'RE AWESOME AND YOU KNOW IT, CLAP YOUR HANDS. (Es gibt ein Video. Fragen Sie nicht.)
Weltkusstag verpasst.

Nichts mit dem Nachbarn, der wohl drei Stunden bei geöffnetem Fenster neben dem klingelnden Wecker weiterschlief. An einem Dienstag. Ab 1 Uhr.
In einen Hundehaufen getreten.
Im Waschsalon ein Einhorn gesehen.
In dieser kleinen Bar einen Mann gesehen, von dem ich ganz sicher weiß, dass ich ihn irgendwo her kenne, bislang ist allerdings unbekannt, ob aus dem Fernsehen, aus dem Internet oder aus einer anderen Nacht an einem anderen Ort.
Hunderttausend Fotos. Urlaub.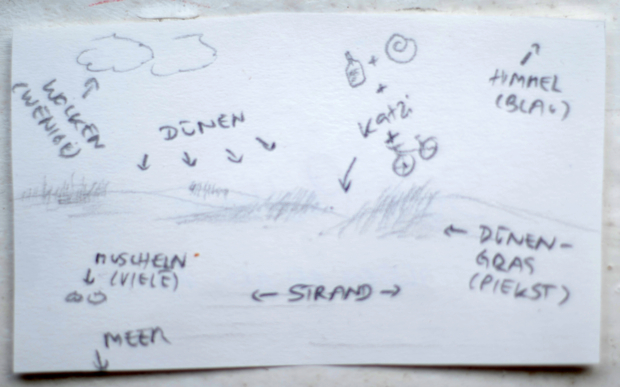 C und V auf der Tastatur vertauscht.
Stundenlang durch den Regen geradelt.
Fragen gestellt. Beine gestellt. Möbel umgestellt.
In zwei Fahrräder verliebt.
Beim Mitdenzehenimsandwühlen ein Telefon in der Hand gehalten und ein Radiointerview gegeben.
Gehabt
Sonnenbrand auf der Nase.
Muskelkater.
Gelacht (2)
spiegel.de beschreibt ein Blumengesteck: "ein fetter Kranz"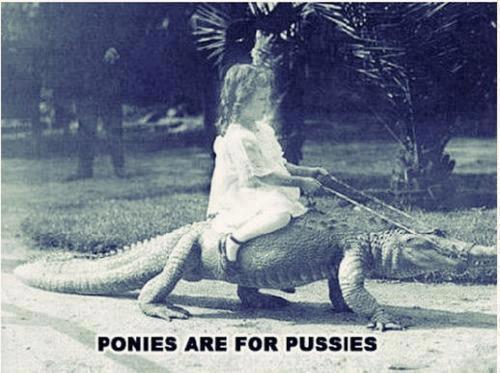 Gefunden
Wörter (1): Modulationsinkompetenz.
Die richtige Abzweigung.
Die schönste Düne der Welt.
Leider keine Strandhütte.
"Lebenskünstler ist, wer seinen Sommer so erlebt, dass er ihm noch den Winter wärmt." (Alfred Polgar)
Wörter (2): Erlebnisintensität.
Genickt
Mit dem Beat.
Fuck body policing! – Of why women are required to shave and men are not. If nothing else, the answers you get can be good for a laugh ('Boys are just a bit gross' and 'Because women don't have hair'). — aus: Hair! Not the Musical)
"Die Hälfte ihrer Kommunikation war schon immer digital. Das heißt: Sie waren sich nah, ohne dass sie einander sehen oder anfassen konnten." Ein Text über Freundschaft, wenn nach einem Amoklauf nur noch einer bleibt.
Geliebt
Den Mann mit den schwarzen Locken und den Amselküken.
Die Insel.
Hamburg.
Gelauscht
Je rêve de ton corps, je rêve de ta bouche, je te veux près de moi, je veux que tu me touches. Je rêve de ta peau et de tes mains, je ne pense qu'à toi, je bosse plus, je fous rien. (aus: Benjamin Biolay – Brandt Rhapsodie)
Geplant
Heiraten
Klavierlehrer suchen
Larry Clark-Ausstellung im C/O angucken
Fahrrad kaufen. Noch am letzten Tag des Monats die große Liebe mit nach Hause genommen:
Gefordert
Mehr Ewigkeit.