Now that it's April and slightly sunny more than once every two weeks, why not think back to February for a bit? Think back to those dark, dark days in the middle of another seemingly endless Berlin winter?
I can reassure you, it wasn't all that dark though. But publishing didn't work out earlier. – Originally, I'd even sat down to write and publish this post as soon as February was over. Then I ran into (in order of appearance): server issues, lack of interest, new priorities, spring, server issues.
So here we are, in April, with another roundup of my favourite links, books, music, and OHs.
Also, if you want at least bits of this in visual form and on a more regular basis, follow me on Instagram (this is the space on the internet that I'm currently using the most). 
---
Found
Signs of spring
More signs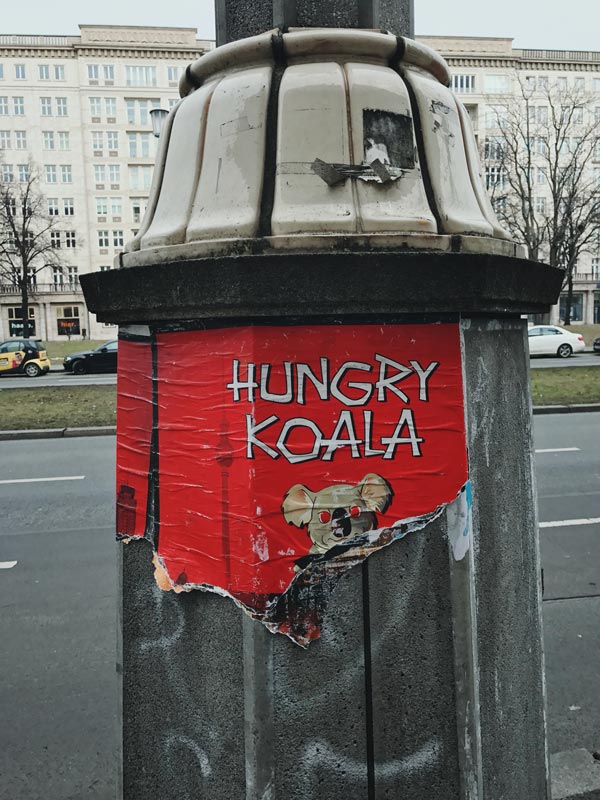 Wrote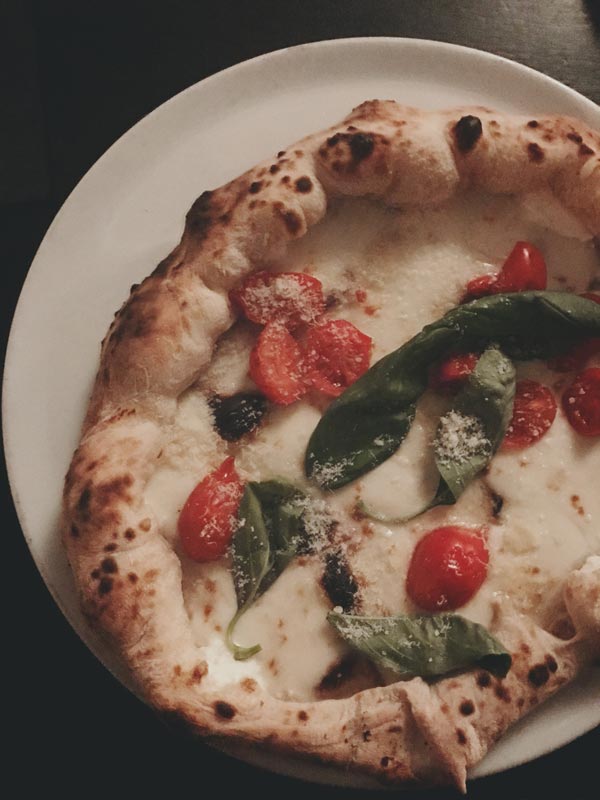 Watched (or saw)
The snowfall
The sun
The first spring light
A beautiful sunset outside the office
Said or heard
OHs of the month.
"I just turned my standing lamp into a will-never-stand-again-lamp."
"Did you just order 12 moustaches? – "Yes. We have to be prepared for Valentines Day."
"I have hormones, I don't need rum."
"Is this the tall ladies area?"
"I haven't kissed anyone all year!" – "It's February." – "So what?"
"You may take my seat, but im going to require you to watch my magic trick."
"You're taller every time I see you." – "That's the result of all the pizza."
"But the big question is: do they live up to your high standards in organisational skills?"
Was
Nervous
Nauseous
At a vernissage
Wearing a moustache
Did
Get a shoe rack
Pet a cat
Change coffee preferences
Buy too many books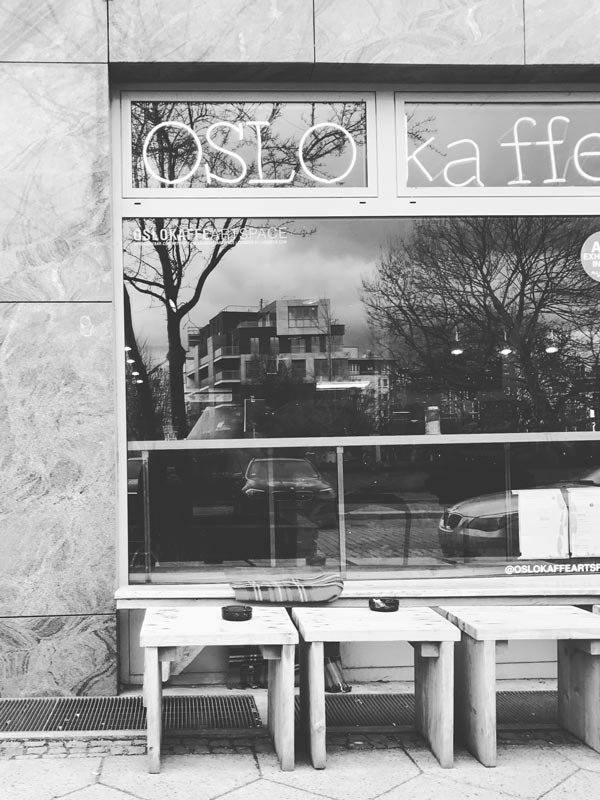 I did…, although it was a bad idea
Had
A party hat
A fine dog
A very weird Valentine's Day
Emotional fallout on a Friday night
Bird poop on me (again)
A pizza-vs-purse-situation (again)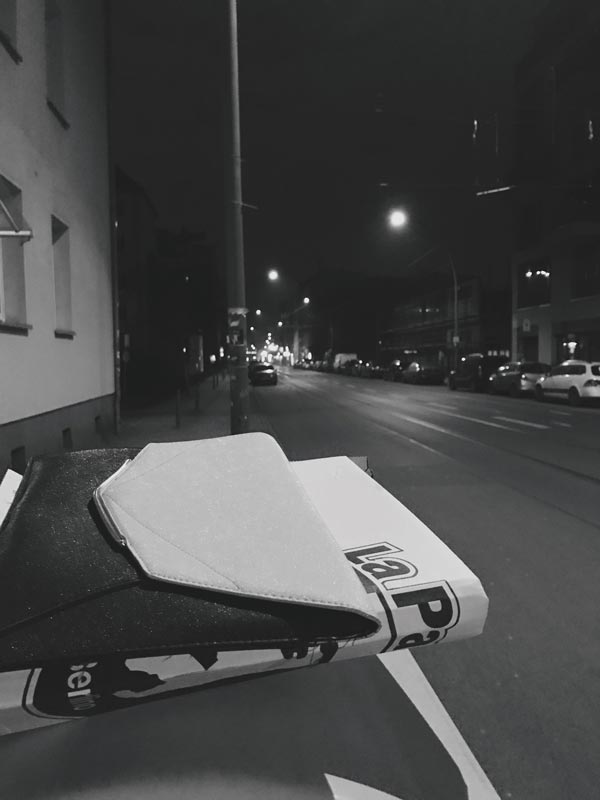 Read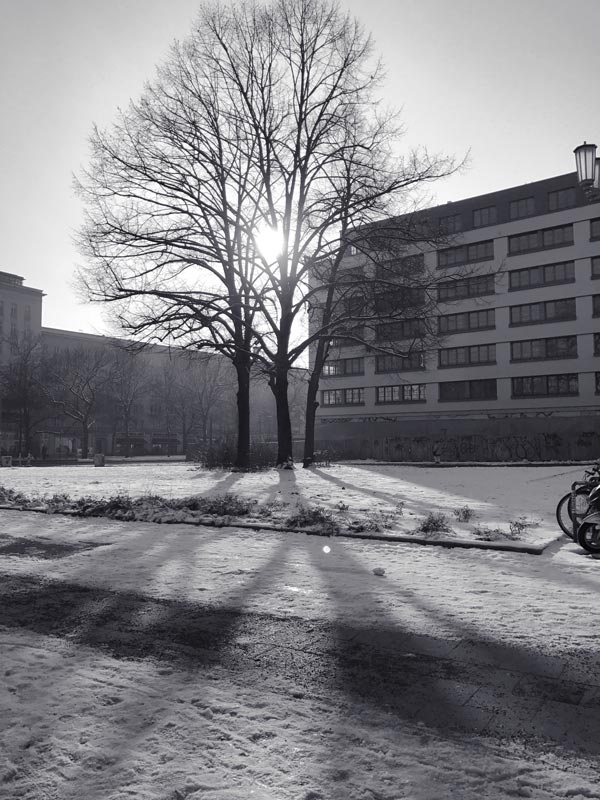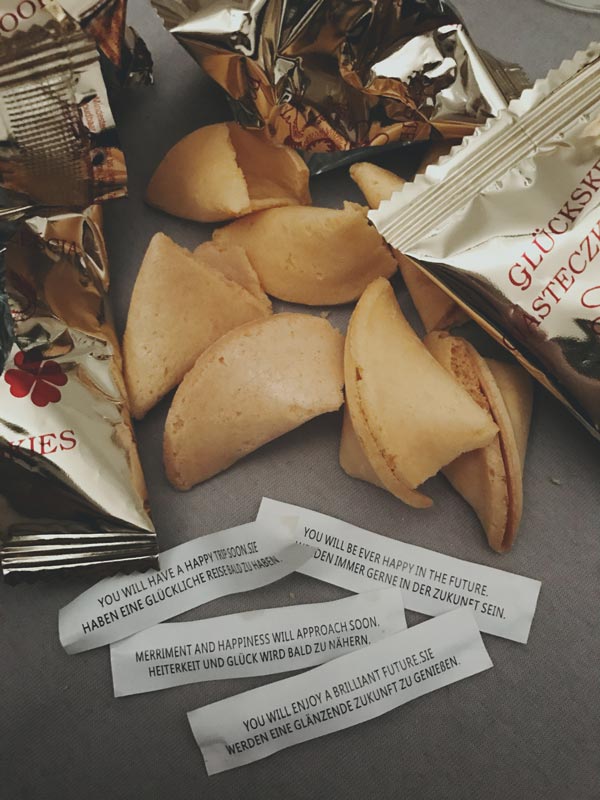 Read Books
Kate Tempest: Hold your own
Iain S. Thomas: I wrote this for you
Jamaal May: Hum
Carolin Emcke: Wie wir begehren
Listened to
Birds at night (and it felt almost like spring)
Said/heard, II
"Will you marry me?"
"I followed your inspiration, and I shouldn't have." — "That's what I've been telling you."
"Are you ready to dedicate your life to pizza?"
"Your cauliflower brings all the firefighting boys to the yard."
"Wait a few hours until I send you drunk texts telling you how much I love you."
"How many twitter accounts do you actually have?"
"You know the best magic tricks."
"As long as we have cats and pizza, we'll be together forever."
"Was that a flirting attempt?" — "No idea, but without a dog, they don't stand a chance anyway."
"This is the year 1881, and you're the hottest guy at the party".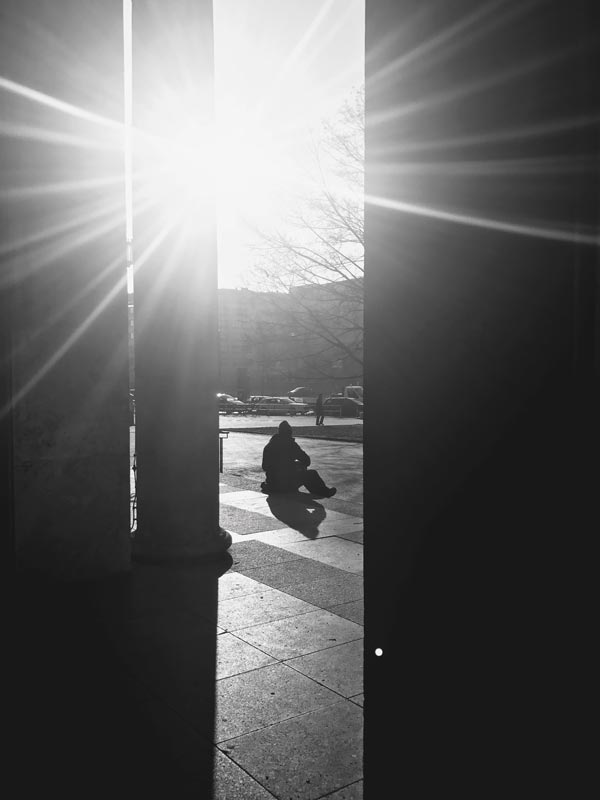 I thought
About the realness of the chicken
About how some puns never stop – even after decades.
About how sad it is that some puns only work in one language.
About people with giant balloons on trains.
About what number of fake proposals per month is normal.
About what happens when you've been holding your breath for so long, and suddenly get to breathe again?